Group English lessons are now available and registration is open. $300/month per person or $570 per person, every 8 weeks, 2 hours, 2 times a week. The program is 20 weeks long. Contact us to register.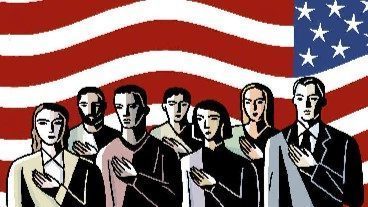 U.S. Naturalization Test Prep.
As the number of immigrants in the U.S. is increasing rapidly, we found that learning English as a second language is crucial to be able to communicate,  find a job, and navigate through the day. Therefore, we created a program to help immigrants learn English and prepare for the U.S. Naturalization test by practicing the common citizenship questions.
Classes are available for $50/hour
Homework Help
If you child needs help doing his homework, we're here to support you. Our tutors can minimize the stress and anxiety while providing praise, feedback, and encouragement. We provide homework help for Elementary and Middle School students.
Help is available in the center on weekdays and on Saturdays for $50/hour
World Languages: rate depends on the language